HOW TO JOIN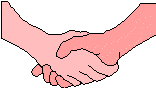 Now that you have had a wander round our temporary site,
why not drop in at one of our Tuesday meetings?

Just come along.

Free (with absolutely no obligation) for your first visit

thereafter £1.50p (towards running costs).


We're very informal!
Phone Contacts: Roger King (Secretary) on 01582 414673
or Roger Baynes (Chairman) on 01234 308878.